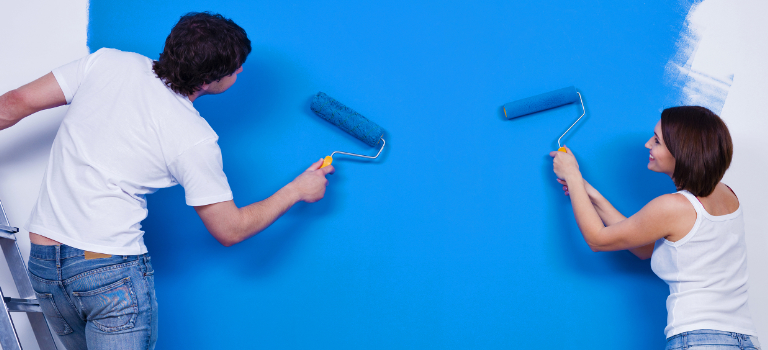 You've decided to take the plunge and buy a new home, but now what? The purchase of a property is one of the biggest financial decisions you'll ever make and it can be a daunting task. We're here to help make everything as easy as possible for you, and we'll provide everything you need to find and buy the right property for you. That includes information on making an offer, negotiating, financing, mortgages, conveyancing, moving... and everything else involved in making an informed decision in today's market. And we promise to keep it simple! This is an exciting time too, and we want you to enjoy it.
Before you start booking in all of those viewings, it's important to know at what price level you can afford to purchase. That's why your first task should be to contact an Independent Mortgage Adviser, who will be able to tell you how much you can afford to borrow, what size deposit you'll need and what the monthly repayments will be.
Our partner Andy Gardner of DPT Financial Solutions will be able to offer more information about mortgages.
Once you know your budget it's time to start thinking about which location would suit you and any specific requirements you might have; garage, garden, driveway, 5 bedrooms and a pool room... you may find you need to compromise a little, but write a list of what your ideal property would have. When you're ready to start looking register for free alerts that will be emailed to you as soon as a property comes on the market that fits your criteria.
When viewing properties, make notes! Is the garden south facing? Where was that boiler again...? Making notes is the only way you'll remember half of what you saw when you're back home and comparing your options.
A second viewing is always advisable, and at this point it's crucial to find out if the property is leasehold or freehold. As a general rule most flats and maisonettes are leasehold and most houses are freehold, but there are exceptions to the rule and it's important to check. If you do decide on a leasehold property it's important to find out how many years are remaining on the lease, with 80 years plus being advisable. Also check if there are any maintenance and ground rent charges and how much they'd be.
When considering a property it's always worth asking your agent how old the boiler is, where the garden faces, who the neighbours are and what the owner's position is.
When making an offer do some research to see what similar properties have sold for (many websites show land registry figures, like Zoopla). If you notice lots of sold boards and properties are selling fast then make a good offer. Similarly if the property has been on the market for a number of months and prices are falling, there may be some room for negotiation.
Choosing a good solicitor is vital. Local solicitors will have excellent knowledge of the area and dropping in to sign documents is much quicker and convenient. We're happy to recommend excellent local solicitors. On average, exchange of contracts in England & Wales takes 10 weeks, with completion (move-in date) coming in the following 1-2 weeks. At Durbins we're on hand to answer any questions you have throughout the process, keeping you regularly updated on your progress along the way. On exchange of contracts we'll contact you to discuss the procedure for completion. And then the new house fun can really begin!
---