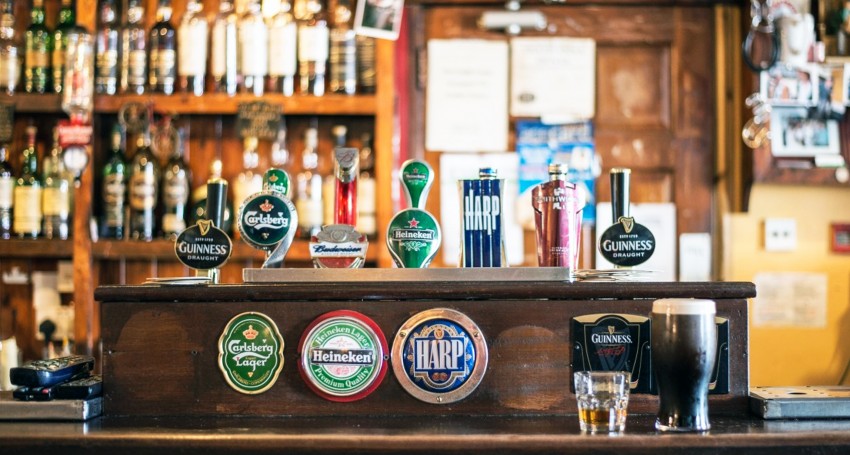 A number of factors come into play when it comes to valuing a property, some more obvious than others. Some things that may seem insignificant to you can have a shocking impact on a buyers price. Whether you're looking to rent or sell it's important to be aware of the things that could have a negative impact on your property's appeal... and ultimately market value.
1. Messy kids
Kids aren't known for their love of tidying up, but whereas you might be able to see past it, buyers definitely won't. A messy kid's bedroom can knock £8,000 off the value of the average house, according to ING Direct. That's a lot of docked pocket money!
2. It's all in the name?
Your address itself could be contributing more than you think, and we're not just talking 'good or bad' areas. Research by Zoopla found 'Warrens' are the priciest types of road – with houses fetching up to £607,267... more than double the national average of £282,978. 'Streets' cost a lot less at an average of £184,722. As for the first part of the name, 'Kings' cost 20% more than 'Queens'. Rude names sell for less... perhaps they're anticipating 20 years of awkward phone calls and form filling!
3. Unlucky 13

House numbers also have a surprising influence. A Zoopla study revealed that on average odd-numbered houses fetched £538 more than even-numbered. And it seems we're a superstitious lot, because if you own a number 13 your home is likely to sell for £6,500 less than your neighbours.
4. A little taste
That Marvel Superhero mural in the living room might be up to Banksy standards, but what if your potential buyer isn't into it? Or worse, is a DC fan?! But seriously, you might think the flocked wallpaper and wood panelling is the height of fashion, but chances are others will disagree. Perceived 'bad' taste, while subjective, can knock between 5% - 10% off the value, according to experts. If your aim is to sell your home for the highest possible return, it's best to stick to relatively neutral decor and landscaping; you want potential buyers to be able to visualise their own stamp on the place.
5. A decent local
Let's be honest, as a nation we love a good tipple, and the state of your local watering-hole is important. A noisy, rowdy pub with people spilling out on to the pavements every night can really put potential buyers off and have a negative impact on your house's valuation. On the flip-side a lovely local pub with craft ale and homemade meals is a big selling point. And this isn't just about the pubs; the 'Waitrose effect' is a real thing too! Last year a report by Lloyds Bank suggested an upscale supermarket can add 12% or £40,000 to the average property.
6. Your furr-babies
Don't panic, we'd never get rid of the fluffies! Most of the 39% of people who own a dog or cat in the UK will have no related issues selling their house. The problems only start if your pets are intimidating, smelly or there are simply too many of them. These pet related problems could cost you dearly, knocking up to 5% off the asking price.
7. Neighbours... Everybody needs good...
(Be honest, you just sang that.) No matter how great the area, award-winning the schools or how lovely the local pub is, disputes with neighbours can have a devastating impact on prices. An estimated 1 in 5 homeowners will encounter serious problems with neighbours, whether it's arguments over noise or boundaries, or just living next door to people with anti-social habits or behaviour. A survey by Halifax Home Insurance suggested this can cut up to £31,000 off the price of the average property.
8. Clever storage
Good storage is a huge plus point for potential buyers, especially if you're competing for sales against other houses of a similar style and layout. Make the most of the space under the stairs or next to the chimney breasts by putting in shelves or cupboards. We collect a lot of stuff in our lives, and not being able to picture where it will all go can make a buyer panic. If you do have great storage spaces, make sure they're neat and tidy before viewings. Buyers can't resist a peep behind closed doors!
9. Public transport (close but not THAT close)
A survey by Nationwide found that the closer you are to public transport, the greater the impact on your house price can be. In a big city like London, being within 500m of a Tube station can increase property values by 10.5%, but move 250m down the road and that figure drops to 7.6%. Living 500 metres or less from a Glasgow rail station adds an average of £9,400 to property values; and in Manchester, living close to a Metrolink station is worth an extra £8,300. However, you don't want to get too close – bus stops outside front doors or blocking views from windows are not at all popular.
10. Parking
In crowded town centres being able to park right outside your property will give it instant appeal. It's estimated that a parking space could add as much as £50,000 in an expensive urban location. If you don't have off-street parking currently it could really be worth converting the front garden if you can. You might need planning permission first though, and do your homework!
---