Keeping your property search simple? There's an app for that!
Here's our run-down of the 5 most useful apps for home buyers out there at the moment.
1) Mortgage Calculator UK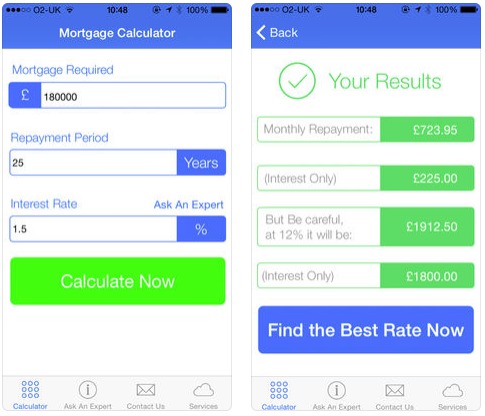 Available on: iOS
Use it to: Work out your maximum budget, check how much a mortgage will cost you on a monthly basis and how much it could cost if interest rates rise quickly.
2) Rightmove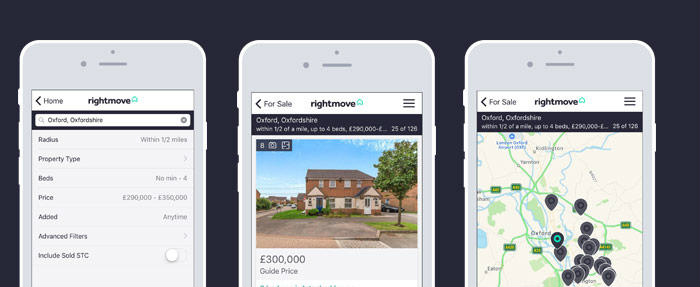 Use it to: Keep up with all the latest properties to hit the market, as well as extra info like schools and stations nearby. It's the largest, most popular property portal in the UK with over 130 million visits every month. Make sure to set up alerts for your search criteria so you're one of the first in the know!
3) AroundMe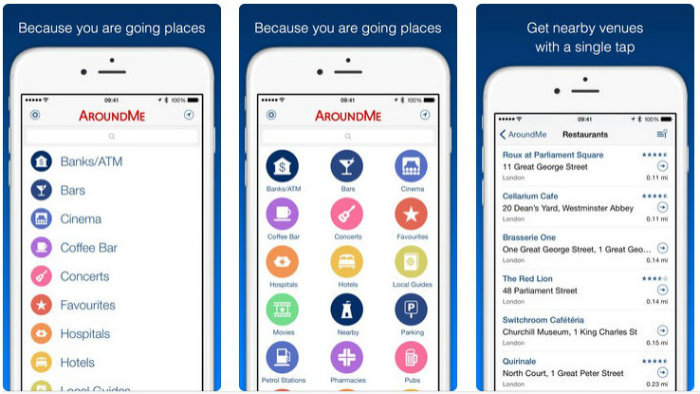 Use it to: Check out areas you're not familiar with; all the useful shops, restaurants and services (like cash points) in the local area. Browse maps, measure distances and read reviews of local businesses.
4) Room Planner: IKEA Home Design
Use it to: Plan your potential new home, one room at a time. When you're viewing an empty property, or one filled with someone else's style, it can be hard to imagine it as your own. This app has the added benefit of being really useful even after you've moved in!
5) Crime Map England & Wales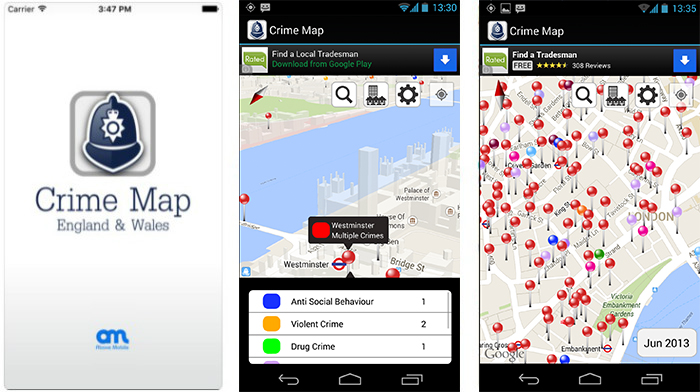 Use it to: See real crime statistics for any area in England & Wales and pinpoints specific crimes on a map so you can see what's happening and where.
New apps are released all the time, of course, so let us know if we've missed any hidden gems!
---