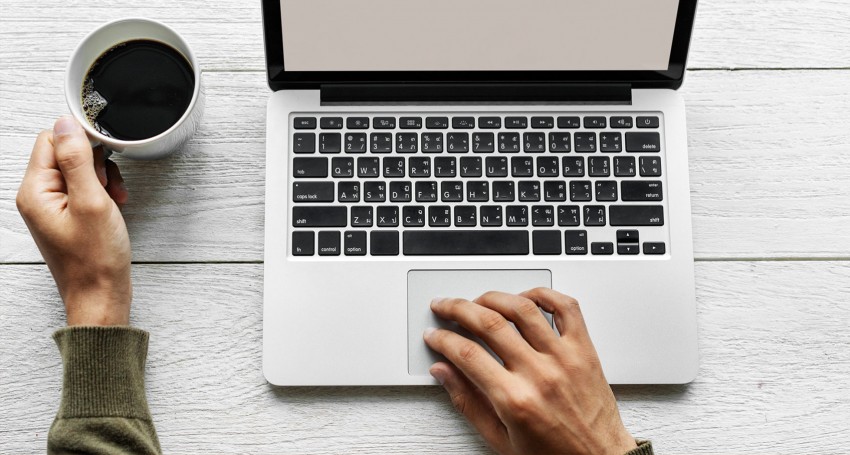 Online estate agents have become something of a trend in the UK, but are they really a sensible option? In reality there are a lot of pros and cons to both online and high street estate agents, depending very much on what you expect from your agent. We wanted to bring both sides of this home-selling coin to help you make the right choice for you.
Online Estate Agents
Lower fixed-fees: You pay an upfront, fixed-fee – usually between £500 and £1000. This compares to a commission fee in branch - of typically up to 2% of the sale plus VAT.

The downside to this upfront fee is that it's payable regardless of whether or not the property actually sells. This means that while it may seem cheaper at first glance, if the sale falls through you could still be out of pocket. Some firms will allow you to pay on completion, however this is still non-negotiable and non-refundable.

Also make sure you're taking note of any extras that might incur an additional cost, like professional photos and having a floor plan designed. Any extra help may cost you, so keep an eye on that bottom line so you don't end up paying more than you would with a traditional agent. The same goes for any after-sales support.
You get a 24/7 service : You can manage your sale as and when it suits you, as many firms offer an online dashboard or portal, usually allowing sellers to track, update, arrange and confirm viewings and manage offers on their property.

Depending on the company chosen, there could also be an all-hours telephone service, which is great for those with a busy schedule, but you may find you're talking to a different person each time as it's usually a national call centre. The Home Owners Alliance notes that it's not uncommon for vendors to have to wait on hold for lengthy periods of time before being able to speak to someone about their query.
Many online agents now also offer a face-to-face service to guide you from start to finish. Some assign sellers a TrustPilot-rated Local Expert who sellers can meet to liaise on offers, viewings and prices. However, even online agents with regional reps could struggle to compete with a high-street agent who knows your neighbourhood and its property market inside out. According to Which? analysis, online 'local property experts' are often located in a call-centres miles away from the property they're selling.

It's also worth noting that many online estate agents won't negotiate offers or act as a middle-man to progress your sale to completion. Having to manage communications with buyers and solicitors on your own can be time-consuming, stressful and can make the buying process a lot slower.
Freedom to use multiple agents . Generally, there is no contract period online, which means you can instruct other estate agents if you wish - although fees may be attached.

Viewings : If you choose to sell with an online estate agent, you'll usually have to conduct viewings yourself, so you'll need to be comfortable showing strangers around your home and confident in your abilities to present it perfectly. This could prove positive, as it allows you to establish a relationship with potential buyers, but depends very much on the individual seller.
High Street Estate Agents
Local knowledge : High street branches are on average less than two miles away from the homes they sell. That means they're aware of local market trends and pricing levels for the area, and so can often be a more reliable way of getting your property on the market quickly at the right price – which could mean a faster, easier sale without needing to adjust price and expectations.

Online and Offline : Online advertising isn't just the realm of online agents. Most high street agents also use online property portals like Rightmove, Zoopla and Prime Location, giving you the best of both worlds.
You only pay if the property sells : According to a survey by a UK agent, 78% of the 2000 sellers questioned would rather get a higher price for their property than pay a smaller fee - it says with a high street firm, you get what you pay for.

Jeremy Leaf says: "Paying much less to an online agent may be tempting, especially for those on limited budgets but could be a false economy. It's only cheaper to use online agents if they manage to sell - otherwise they're just very expensive listing sites.

"High-street agents claim to achieve the best possible selling price for their customers without upfront costs or risk by providing high quality face-to-face advice on value and saleability.

"They are legally obliged to offer redress via one of three government schemes unlike most online agents. Commission payable to high-street agents is nearly always performance-related so they have a responsibility to ensure a sale is met."

Peace of mind : With a more traditional high street estate agent you get access to an experienced agent who can built a rapport with you and get to know everything about your home. Often high street agents will also have sales people in place to act as the 'middleman' after an offer is accepted, this includes mediating with the rest of the chain and any solicitors in between.

Jeremy Leaf, a north London estate agent, says: "High-street agents tend to check the financial background of prospective purchasers as well as details of their viewing history before arranging appointments – and invariably carry out accompanied viewings. They generally ask questions of buyers that vendors may find uncomfortable - such as what they earn and what type of mortgage is required as well as carrying out money laundering checks."
Viewings: A big benefit of high street agents is that they'll manage viewings for you, many will prepare the property before hand, and all should be experts at showing it in its best light. However viewings are often limited to their set schedules, which means if someone wants to view out of hours you may need to conduct the viewing yourself. With that said, many high street agents do now offer later opening times and weekends to make viewings convenient for you and your potential buyer.
Cost: Most high street estate agents charge a fee which is a percentage of the final selling price. While this is a higher overall cost than selling through an online agent, it's in their best interest to get the best price possible during the negotiating process and push the sale through by helping with any potential problems that might crop up, because if they don't sell your home they don't get paid. It's important to note that not all high street agents work on a no-sale no-fee basis, so make sure you do your homework.
So which is best for you?
It all comes down to two things - like most things in life - time and money. If you use an online agent to sell your home you're likely to pay less as long as you're careful about extra services, but you'll need to do a lot of the work yourself. For example, depending on which online estate agency service you choose, you may have to create your own property advert, manage and respond to buyer enquiries, arrange and conduct your own viewings, or negotiate with interested buyers to secure an offer. If you're the kind of person who likes to be in control of all aspects of your property sale then it could be a route worth looking into - it all depends on your own personal priorities and skills. However, if you'd rather have a local industry expert to advise you, guide you and do all the work for you; including cutting through the solictor speak and chasing contracts, then you'll find face-to-face high street agents are worth every penny.
Whichever you choose, make sure you do your research. What's included in the price? What do they expect you to do yourself? Are they industry regulated or have the NAEA Propertymark Protected logo? What happens if something goes wrong?
Be prepared, and good luck!
---