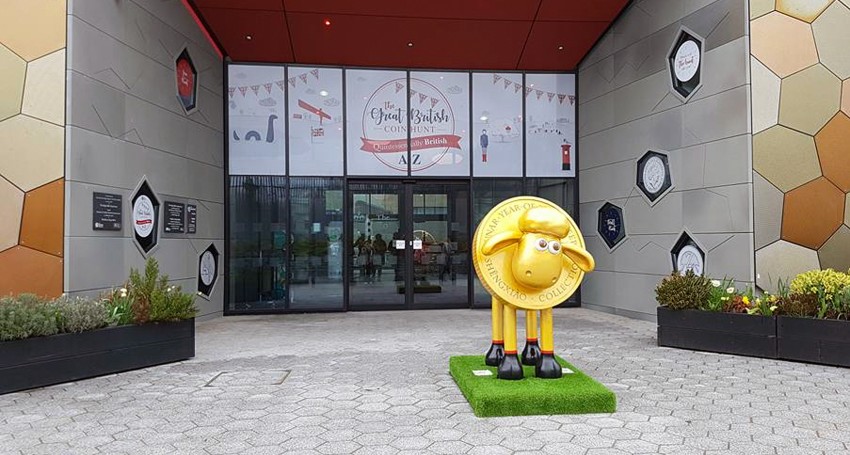 If you're thinking of visiting the Llantristant area, or you're a local who still haven't been, we highly recommend you take a day out to visit the Royal Mint Experience. Our Marketing Exec Sarah visited recently and totally geeked out. Here's what she has to say...
Speaking as someone who grew up collecting coins and raiding my family's purses for new designs, I honestly have no idea why it took me 34 years to visit the Experience; especially as I drive past it all the time! So, on a whim, we decided to go as a family for my birthday.
The first thing you see when you get there is a big Sean the Sheep coin statue, which I'm not afraid to admit got me seriously excited for the rest of the day. Just inside the doors the Penny Lane Mini and huge Gromit covered in coins also drew lots of attention. These thinge, the gift shop and cafe are accessible without a ticket for the Experience itself, so if you just want to drop in and pick up an uncirculated coin or collector album you totally can.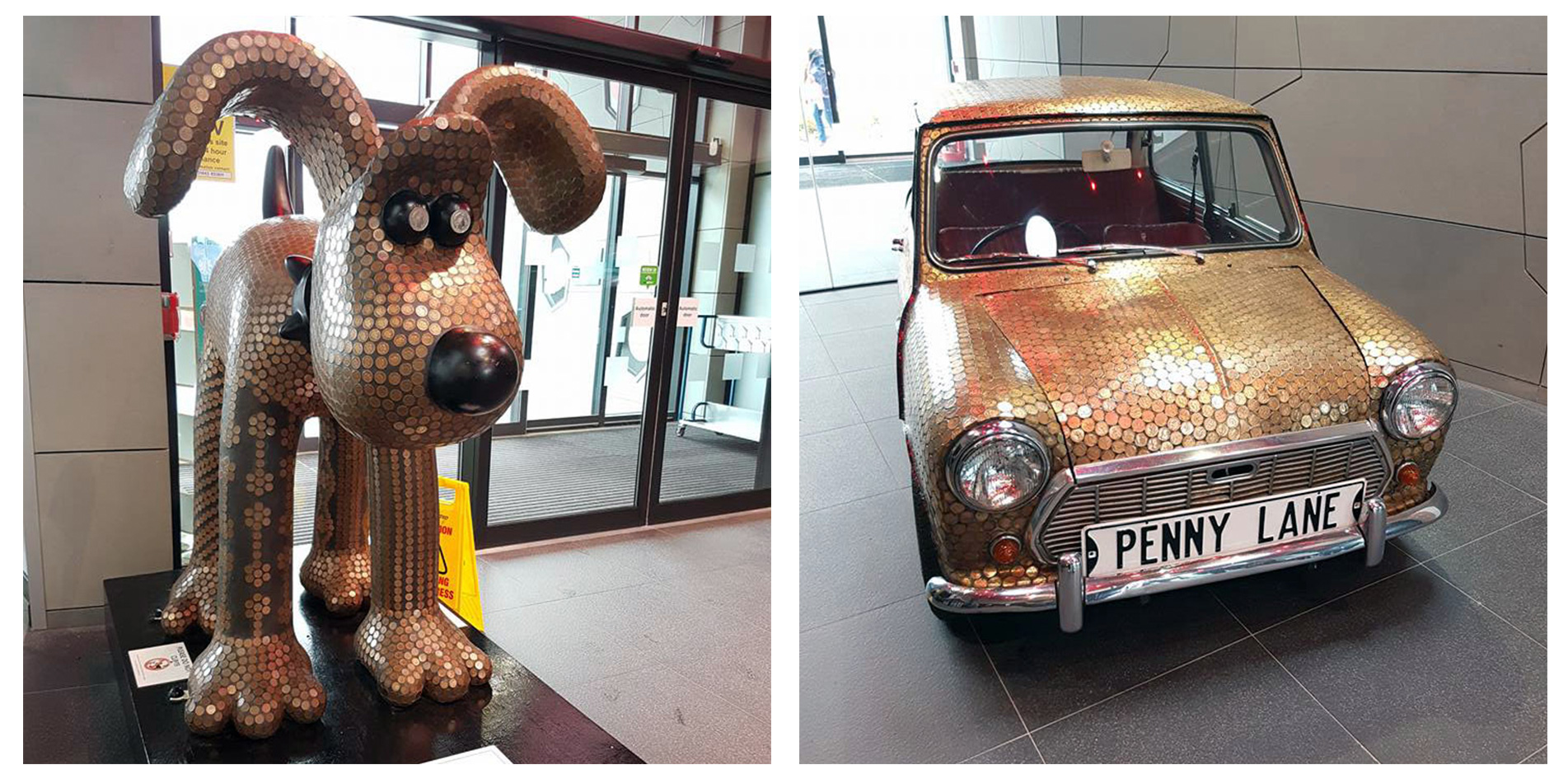 After a quick security check the tour starts with a short introduction video, before stopping at a room filled with coin-making equipment where the tour guide explained and demonstrated the different stages of the minting process. I found this totally fascinating, and the guide was great at including the smaller children to get their imaginations working. We then visited the production area where we watched the coins being made through a large glass window. It's a 24/7 production process, and coins are whizzing around all over the place! The tour guide opened the adjoining window briefly, and it became clear very quickly why everyone inside were wearing ear protectors.
I genuinely had no idea that the Mint creates coins for so many countries around the world! I particularly loved the anecdotes about the different ways the coins are sent to those far-off places 'incognito'. If you notice a particularly heavy barrel on your next flight, give it a shake ;)
I then got the chace to Mint my own coin, which only really consists of pressing a button to make the machine go, but still very cool! The person manning the machine puts the coin into a little keepsake card thing to keep it safe. That way no human hands have ever touched that coin, which most of the younger patrons didn't get and I had to close my eyes to all the sticky fingers on the fresh coins... I wouldn't be surprised if at least one made its' way into the cafe till! The coin pressing costs extra and you book at the same time as your ticket.
No photos are allowed for any of the tour so far for security reasons, but the museum area which comes next is self-paced and you're free to take all the photos you want. We loved the displays full of special edition coins, coins from around the word, and UK coins from across the centuries. The olympic medals were also beautiful things to see, and there were a few little interactive games hogged by the smaller humans. I feel like you really need to LOVE coins for this section to really work for you, but it's not a huge exhibition and the little ones seemed entertained enough. My husband and I wasted over half an hour playing a self-created game of 'guess which country this coin is from', which amused us probably more than it should.
My final thoughts on the Royal Mint Experience? If you're local, you pretty much have to (practically the law), if you're not local and you have even the slightest interest in coins or history it's a MUST! If you have small children I would recommend checking out their website to see what themed days are coming up, that might keep the little ones entertained for longer. Also book in advance (especially during holidays) as the tours do fill up, plus tickets are cheaper online.
Tickets cost £13 for adults, £11.50 for seniors or students, £10.50 for children 5-15, under 5s are free. A family ticket (2+2 or 1+3) is £38.50. These are the online prices, so will be more if you pay on the day! All available to book online here.

---